Wigston Releases New Book Endpapers Swatch Book
December 8 2021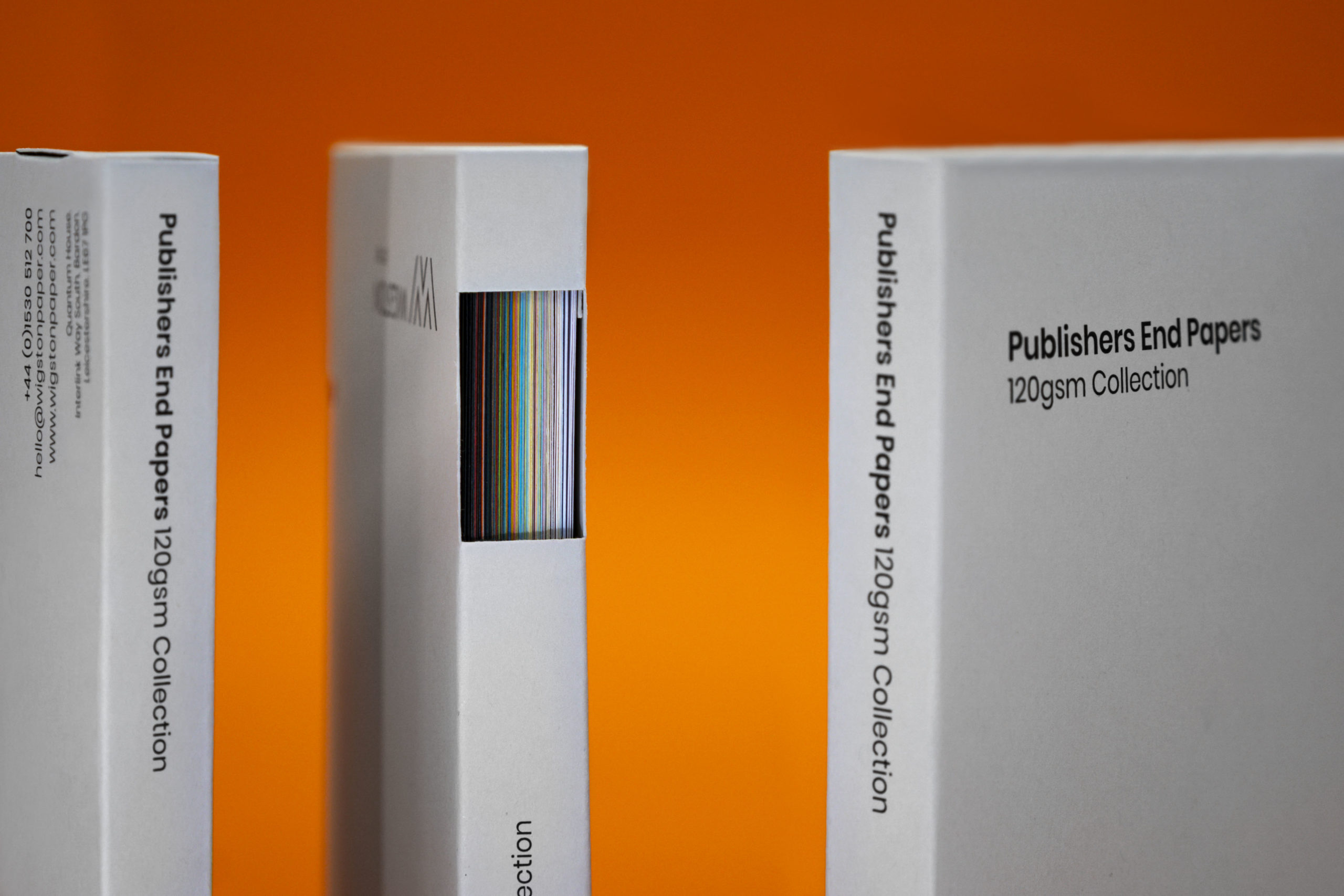 Wigston has today released its first Book Endpapers Swatchbook. It pulls together 72 shades from a huge range of coloured papers into a single volume for the busy bookbinder looking for a single end paper collection they can refer to.  The volume is made up entirely of 120gsm sheets and is bound with binder rings, and stored in a intricately cut box.
This book was born out of the idea that Wigston's range of coloured papers are applicable to so many different applications.  While these 120gsm sheets are targeted towards book binders, this range is also a fantastic overview of papers that can be used in paper over board applications for book covers or luxury packaging.
What are book endpapers?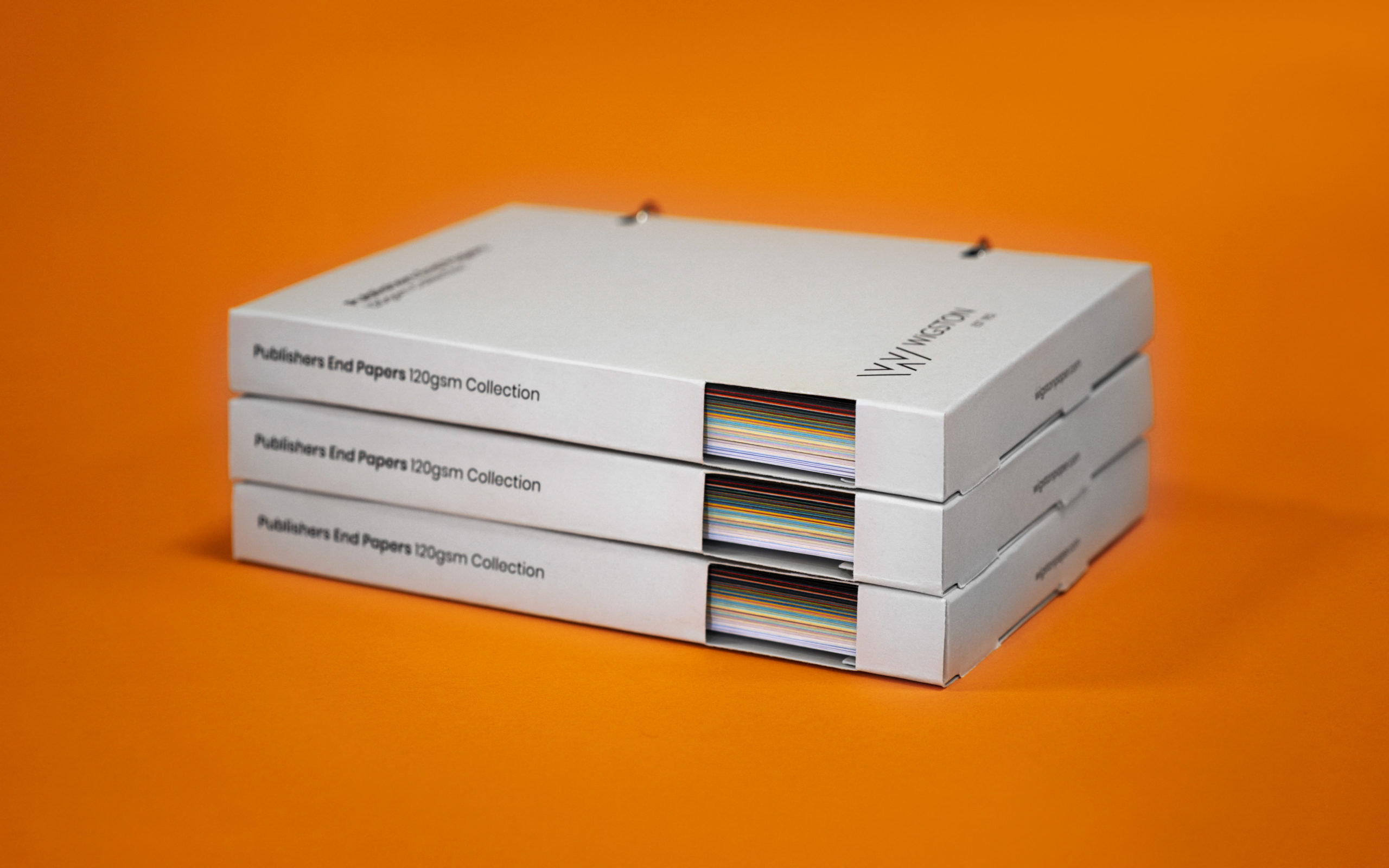 Some readers may wonder what book endpapers are, and yet have been looking at them all their life, every time they open up a book.
As the name suggests, they are the folded paper sheets which bind the book and the cover together.  They also serve the purpose of covering over the rough edges of the book bind, and the folded over edges of the cover paper.  Not only are they there as a functional element of the completed book, but also as a crucial design element to any book.  They can serve as a bold contrast between the cover and the internal pages, or alternatively as a smooth visual transition.  In any case, Wigston's collection provides every option to the designer.
The Wigston End Papers collection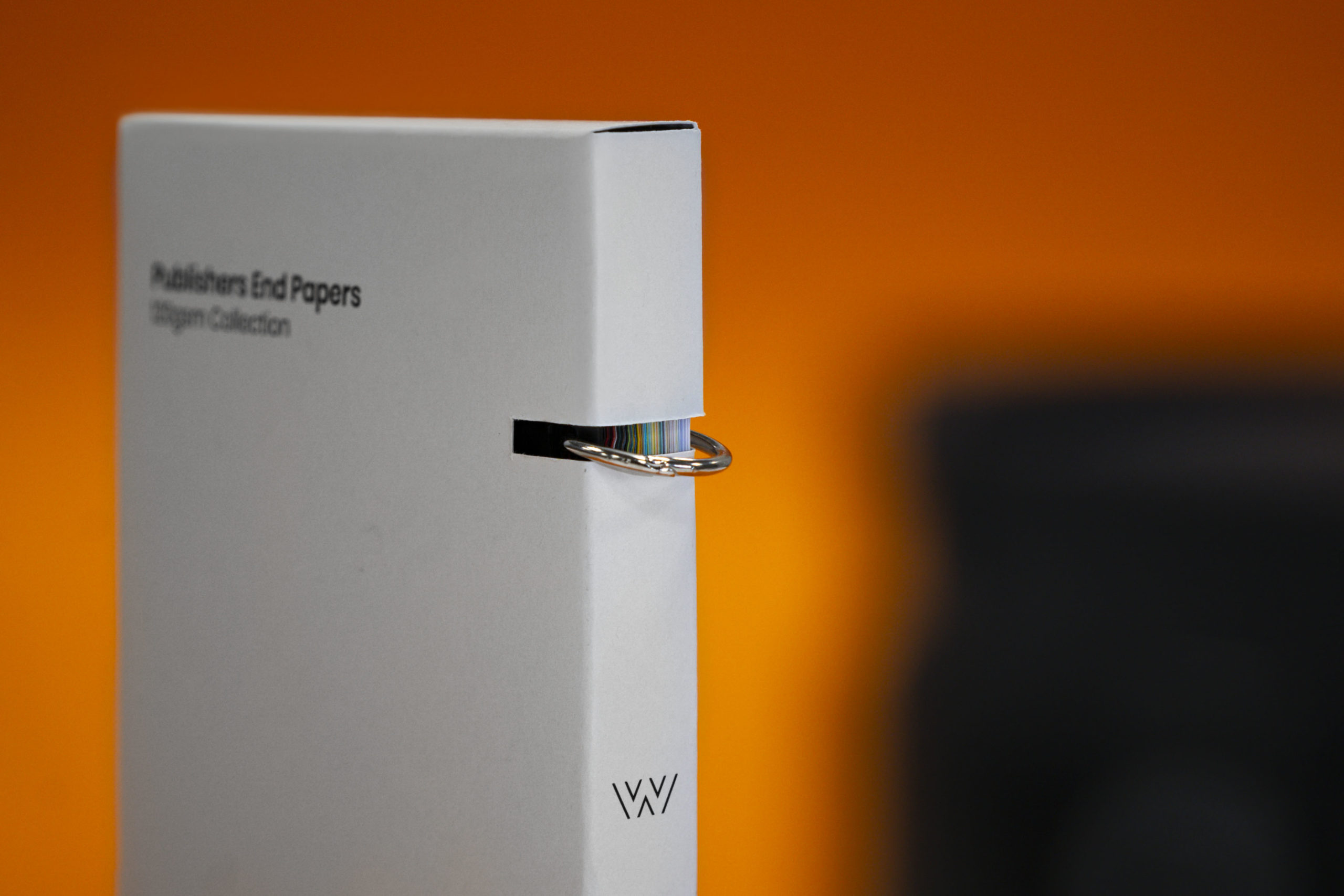 Since 1932 Wigston has been at the forefront of the paper sector providing exquisite paper ranges to the printing, publishing and design industries.  Today is yet another step forward in that journey providing bookbinders and publishers a further collection that will help them in their ongoing quest to fulfill customer demands.
LET'S TALK about your end paper requirements!
01530 512 700